Experienced Both On & Off The Lanes
Phoenix Bowl has been open for over 19 years, and not only boasts being the only bowling attractions in Pembrokeshire, but is also one of the country's top ranked bowling alleys, with the lanes playing host to a number of Welsh National Championship events, the AMF World Cup qualifiers and Team Wales ranking events.
Every July the AMF World Cup Qualifiers attract the best bowlers to Milford Haven, with the top male and female going to the AMF World Cup Finals, which this year will take place in Mexico.
Personally, Steve has represented Wales a dozen times, as has his father Graham who continues to represent the country as a Senior Team Wales Member. Steve was invited to attend the Team Worlds in Kuwait in December, however declined, with his focus set on competing in the Triple Crown for Team Wales this September. Graham is also doing the Senior Triple Crown this year.
Steve is a BTBA Affiliated Qualified bowling instructor with an up to date DBA check, meaning he can coach both new and experienced bowlers of all ages. Coaching sessions are available on request by calling 01646 690 605.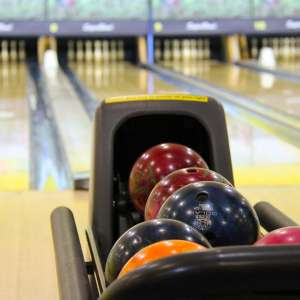 Championship Bowling
We are one of Wales' best bowling centres, and regularly host stages of the Welsh ranking qualifying events.
Coaching is available on request through our accredited bowling coach.
Hear From Our Happy Customers...
We had four lanes booked and all had a fab time bowling. The kids and adults all had a great time. I scored 128 which is my best score for years. We were booked in for lunch as well. Love the curly fries.
Fantastic, caters for all needs. Young and old alike. Well stocked bar and a fab menu at the Galley. Pirate Pete's soft play area for the young people..
We were so happy to see this on our long weekend break in Milford Haven. Most holiday spots don't have evening entertainment for families. We visited twice and enjoyed both visits. OK bowling is not cheap – but not above the norm. The lanes are good, shoes good quality and staff really helpful and pleasant.